So we've become quite the Lego fans at our house lately. We even each have a little Lego person.
This morning it turned into this.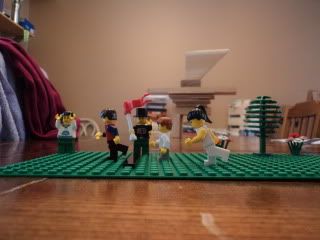 Thats my Step-daughter cheering for Bug as he wins a race, Hubby waving the crossing line flag. Trouble's legs don't separate so we'll pretend hes running.
Anyone else notice I'm in last? My form is all sloppy too apparently.